WAY FORWARD»  
With Host  

Understanding our Connective Tissue system
Its role in musculoskeletal dysfunction – expanding horizons
Advanced (level II)
Willem Fourie – Nat. Dip Physiotherapy, Pretoria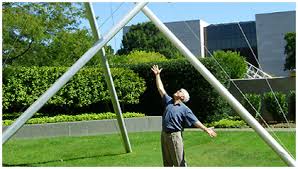 WHEN AND WHERE?
 9am – 5pm
Monday 13th – Wednesday 15th October 2014
 The Bond Company
180-182 Fazeley Street, Digbeth
Birmingham, West Midlands B5 5SE
FULL FEE
£380 (Non-refundable deposit – £140)
 Contact: For more information email pauline@simplyholistictherapies.co.uk    
This course is an extension of "Understanding our Connective Tissue system: Its role in dysfunction after breast cancer treatment – basic (level I) course".

This course aims to expand on the understanding of fascial anatomy, damage to the fascial system and the treatment of a wider range of problems that may arise from surgical adhesions or tissue fibrosis after injury, surgery or radiation therapy.  Shoulder and breast anatomy and treatment were covered in the first course. This course will include anatomy and treatment of the neck and masticatory system, the anatomy and treatment of the abdominal wall and the anatomy and treatment of the thigh and knee.  A further aim is to improve the palpatory and manual treatment skills of the participant and their clinical reasoning.

A LOT OF TIME WILL THEREFORE  BE ALLOCATED TO PRACTICAL WORK AND PROBLEM SOLVING.  
Upon the completion of this workshop, the therapist should have an understanding of the importance of fascial anatomy and its considerations in musculoskeletal dysfunction. Secondly, in addition to the treatment of post mastectomy dysfunction covered in the first course, the participant should have an understanding of the dysfunction and treatment after head and neck cancers, the dysfunction and treatment after abdominal surgery and an understanding of the biomechanics and treatment of the knee.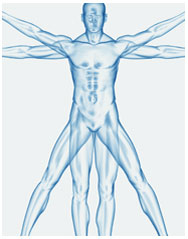 Willem Fourie – Teacher
Willem Fourie has thirty five years clinical experience in the Mining Industry and Private Practice. His interest is in musculoskeletal dysfunction after surgery or injury – notably post breast cancer treatment.
The treatment and rehabilitation of the full range of musculoskeletal problems experienced after the surgical and radiotherapeutic treatment of breast- and other cancers as well as lymphoedema.
Although all wounds pass through the same mechanism of repair towards full recovery, the final cosmetic and functional result may differ markedly. Successful healing does not automatically correlate with the return of full function.
At present, Willem's emphasis is on finding solutions to pain and dysfunction syndromes after tissue scarring and fibrosis. The more detailed understanding of interrelationships and function led to the development of an upgraded movement model for therapy, presented in courses internationally.
Understanding Our Connective Tissue System – Advanced (Level II) Course
Its role in musculoskeletal dysfunction – Expanding horizons
 Proposed Program (may be subject to change)
DAY ONE
* REVISION OF LEVEL 1 PRINCIPLES

* FASCIAL ANATOMY
What is under the skin, a dissection view of the
Superficial fascia
The deep fascia relationships and the
Fascial design surrounding neurovascular structures
How textbook and dissection anatomy differ
* THE PATHOPHYSIOLOGY OF SCARRING AND ADHESIONS
Factors affecting wound healing
* TREATMENT PRINCIPLES OF SCAR TISSUE
The barrier phenomenon
Treatment techniques
* POTENTIAL MUSCULOSKELETAL DYSFUNCTION PATTERNS THAT MAY DEVELOP AFTER RECONSTRUCTIVE SURGERY AFTER BREAST CANCER AND ITS TREATMENT
Latissimus dorsi flap reconstruction, TRAM and DIEP flap reconstructions
* POTENTIAL MUSCULOSKELETAL DYSFUNCTION PATTERNS THAT MAY DEVELOP AFTER ABDOMINAL AND GYNAECOLOGICAL SURGERY AND ITS TREATMENT
DAY TWO
* TREATMENT PRINCIPLES AFTER HEAD AND NECK CANCER TREATMENT
Anatomy of the head and neck and the masticatory system
The triangles of the neck
Classification of surgical resections
Manual treatment techniques for musculoskeletal dysfunction patterns
Anterior neck
Occipital region
Mouth and jaw
DAY THREE
* THE LOWER LIMB:
Anatomy of the thigh muscles
The Femoral triangle
Biomechanics of the knee
Manual treatment techniques for musculoskeletal dysfunction patterns
ooOO//OOoo
Contact: For more information email pauline@simplyholistictherapies.co.uk