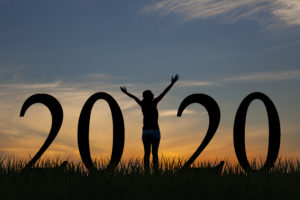 Movement should be approached like life – with enthusiasm, joy and gratitude. For movement is life, and life is movement, and we get out of it what we put into it. Ron Fletcher – Pilates Teacher
Due to the current and escalating situation with COVID-19 in the UK, workshops for Birmingham are on hold at this present time. The situation will be reviewed on a regular basis with Anatomy Trains as we observe developments over the coming months.
Keep well and keep safe…..
Birmingham UK workshops, details coming soon……
Anatomy Trains in Structure and Function
with Michael Watson
4th – 6th September 2020
&
BodyReading 101 & 102 
with Marius Kurkowski
17th – 18th July 2020
ALL NEW!
Take your postural assessment skills to the next level!
CPD Workshops in Birmingham (UK) 2020
Simply Holistic Therapies is a small independent host located in Birmingham, West Midlands (UK), and has been working in partnership with key training providers such as Anatomy Trains and Willem Fourie of Wayforward since 2012. Co-ordinating and organising CPD (Continuing Professional Development) workshops with a focus on working with fascia/connective tissue.
Over the years I have been pleased to welcome many international participants, in addition to those from the UK.
CPD workshops are a great opportunity for qualified practitioners to further explore the world of fascia and myofascial connections. Enhancing your existing knowledge and skills by reviewing aspects of anatomy, physiology and pathology, conducting  detailed patient assessments/evaluations, plus learning new and effective hands-on treatment strategies, all adding a new dimension to your therapy practice.
 The photos below are from previous Birmingham (UK) courses I've hosted – (Photos are Copyright)
[easy-image-collage id=1210]
A fantastic 4 days * Body reading excellent & beneficial * Inspirational, useful techniques to apply
[easy-image-collage id=1211]
Great course * I'm inspired to learn more about structural & functional anatomy * Thumbs up!
It has been an eye opening course * Excellent venue & organisation
[easy-image-collage id=1269]

We are pleased to welcome back Michael Watson who will be teaching the following workshops:
Anatomy Trains in Structure and Function 
(formerly known as ATI & ATII)
Dates: Thursday 20th – Sunday 23rd July 2017
 Scroll down for information …
For course booking details contact Pauline Miller – CPD Co-ordinator via:
Email: pauline@simplyholistictherapies.co.uk or Mobile: 07805092328